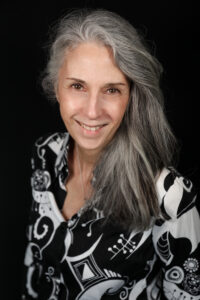 Hello! I am an executive coach, sparring partner, consultant and author, specialized in leadership development and organizational change.
I know the reality of middle management from having lived it at AT&T, IBM and General Electric.
I am passionate about digital transformation, neuroscience, sustainable development and diversity.
My motto is: "Human first". I work in French and English.
My last book: the keys to fufillment for middle managers are here. Finaly!
Middle managers have watched their image decline in recent years. Challenged by major transformations and often considered superfluous, they are undergoing a deep identity crisis. Still prevalent in many companies, middle managers are caught between demanding top management and employees thirsty for purpose and engagement. Instrumental to a smoothly running organization, they struggle to make their mission understood to everyone around.
Yet isn't it obvious? Middle managers are the interface between day-to-day operations and company strategy, making them the ideal catalyst of collective intelligence. A source of energy driving change, they echo and reverberate of good ideas.
But it's not easy navigating such a hostile environment.
This survival guide aims to give the middle managers the tools and methods to:
Strengthen their position;
Improve their organizational skills;
Drive rather than endure change;
Prepare their own future.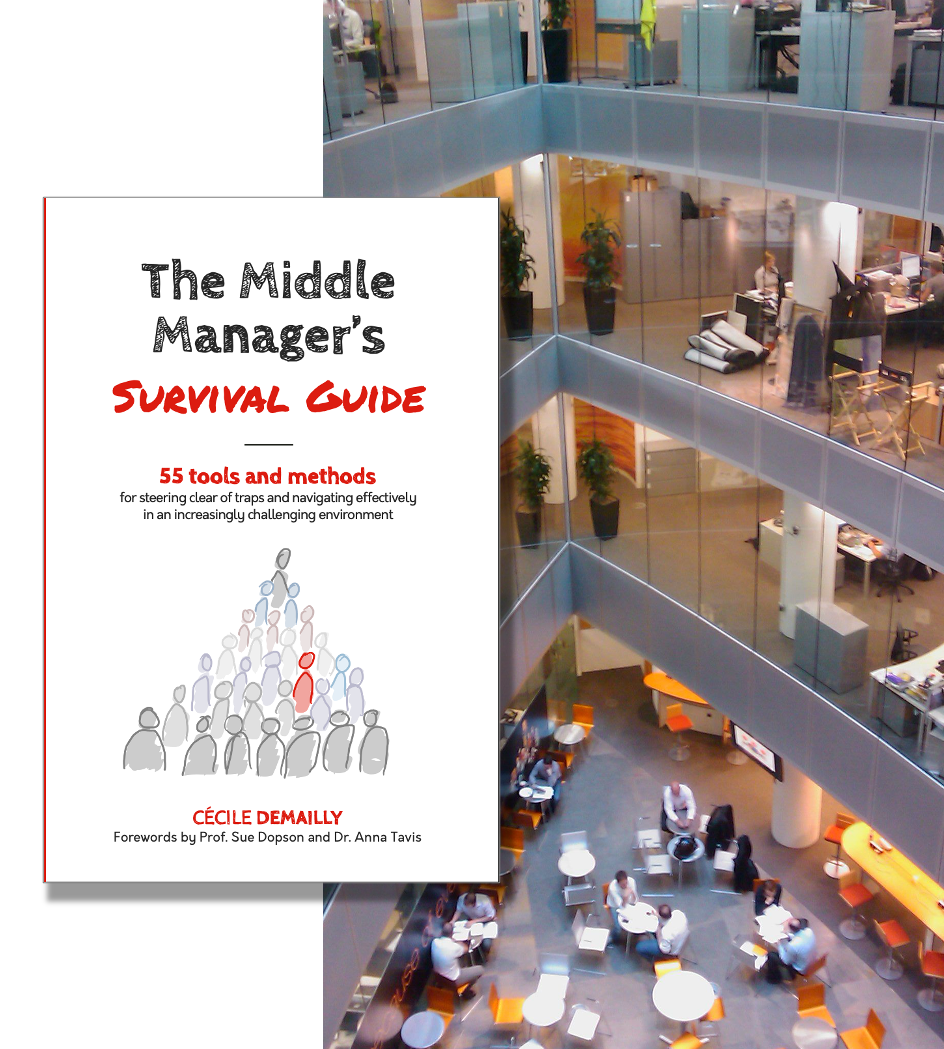 What readers say about the book …
Professor Sue Dopson, Professor of Organisational Behaviour , Deputy Dean Saïd Business School, Fellow of Green Templeton College, University of Oxford
This extremely practical and much needed book is intended as a self-coaching toolkit for middle managers, an often-forgotten group in management writing. […] By avoiding the trap of making sweeping generalizations about what happens to middle management, and by letting the reader get an idea of what she or he needs to "survive", Cécile Demailly's guide has its place in the toolbox of every manager.
(Excerpt from her forewords to the book)
Mike Staresinic, Lead political transition, democracy, governance, and rights programs in complex political and security settings

Middle Managers have to shimmy up the ship's mast and swab down the Poop Deck at the same time. I have been waiting for a book like this for ten years, a deep dive into what middle managers do, providing tools for managers to train themselves to up-skill on a daily basis.
Middle Managers feeling the squeeze should read "The Middle Manager's Survival Guide" in its outstanding newly released English language version, to gain access to 55 tools and methods to stave off the decline and gradual elimination of these essential interface roles between day-to-day operations and company strategy. As the book claims, middle managers are "the ideal catalyst of collective intelligence."
Unlike your breezy airport paperback, Cecile has done the work and the research to survey middle managers across industries, writing from her experiences leading digital learning at Global 500 technology firms like AT&T, IBM and General Electric, as a founder of the Early Strategies consultancy, Visiting Lecturer and Executive Coach at the top-ranked Europe and world business university, HEC Paris.
These tools are intended to help middle managers to strengthen your position, improve organization, drive change, and prepare your future. HIGHLY RECOMMENDED must-read and park on your shelf right behind your work desk.
Acquire a signed book
If you'd like to buy a paperback signed by me, I'd be delighted to write you a dedication!
It will cost you 26 euros, including postage.
You'll be asked for your delivery address when you pay via Paypal.